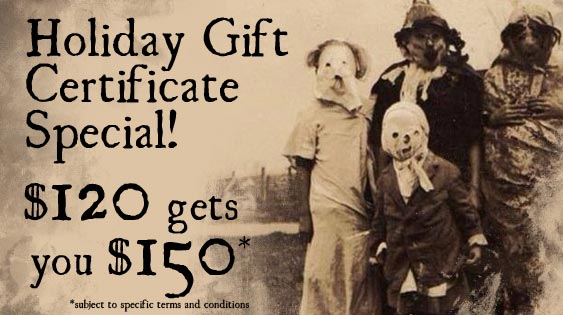 It's that time of year again! Tattoo gift certificates are an excellent gift, whether it's for something new, or to fix / cover old work, give the gift that lasts! Fresh ink!
Between now and December 31st, $120 gets you $150, $240 is worth $300, and so on.
Terms and Conditions:
May not be used on yourself or on day of purchase. That's why they're called *gift* certificates
Not combined with any other offers
Non refundable / balance is not transferable
Unused balance will be considered credit, useable toward future work. Not valid for merchandise.